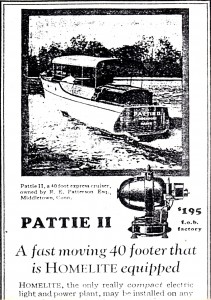 Figure 1, PATTIE II, (original plan 1924)
NISCA's original main saloon was open with a pipe frame and canvas top (see Figure 1). The second owner, William J. Malone, changed the house to that seen in Figure 2. It was built by the Wyman Shipyard sometime in the 1930's for $18-1900.
This house and the motor were replaced sometime in the 1950's by Carl O. Anderson who is said to have hired Winthrop Warner, of Middletown, CT, who worked both at the Portland Yacht Yard and as a draftsman for William H. Hand. Various stories conclude that the design was completed but the original contract was incomplete and the boat was moved into the hands of Don Reynolds (no relation to Tucker Reynolds) of  Reynolds' Garage & Marine, Hamburg Cove, CT, who finished the project. Don's son, Leland, recalled the boat being in his father's care for many years. It was in the south shed in Hamburg Cove when Ted Crosby found it in the summer of 1989 and Leland told the history.
Figure 2, NISCA II circa 1940
Carl R. Anderson told his father's story about when the Sterling FS motor threw a connecting rod in the Connecticut River and had to be replaced.  GM provided a  turbo, GM471-T, motor the first marinized GM 471 to be used in a yacht (Carl R. Anderson, 1990) and worked until 1986 when Chris Kyle said the turbo failed while he was in Florida. He repaired it and returned to Connecticut. Ted Crosby replaced it with the present turbo, intercooled, 235hp, Isuzu MTC-3, 6 cylinder diesel.
Figure 3, NISCA 1988, Miami, FL
During the most recent restoration Ted Crosby removed the 1950's style house (Figure 3) and replaced it with what was believed to be more in keeping with enclosed raised panel mahoghany 1930's cabin. The three photographs above were all that emerged of previous versions of NISCA's prior construction. No plans or drawings were available. A fire at the Portland Yard was said to have destroyed all plans. Hart Nautical Collections, MIT Museum, Cambridge, Massachusetts, was unable to supply any information at the time of restoration.
Figure 4, NISCA, 2009-present